Easy to Implement
Register your nannies online or provide your nannies with a unique agency code and they'll gain access to our training portal. Pay as you go with no commitment or set up fees. Email info@NannyTraining.com to learn more.

Make It Your Own
Expand your brand by white labeling our program. Re-brand our program to reflect your image. Licensing and purchase options available. Email info@NannyTraining.com for more information.

Increase Revenue
Increase the number of caregivers your represent and your bottom line. Maximize your bottom line by pushing below the bar nannies above the bar to increase your nanny placements and referral fees.
[divider sm_height="60″ md_height="60″]
Offer Your Nannies High Quality Training
Increase parents' confidence in your caregivers by representing nannies who have earned their professional nanny certificate.
Learn From the Best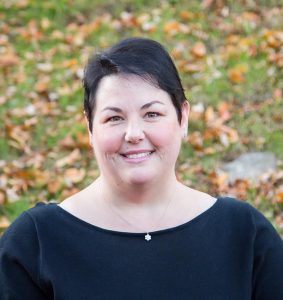 Michelle LaRowe has dedicated more than 20 years to the nanny industry.  She is the 2004 International Nanny Association Nanny of the Year, an INA Credentialed Nanny and managing partner of Morningside Nannies, Houston's award-winning nanny agency. Michelle served on INA's board of directors and as the association's executive director. She has authored several published parenting books including Nanny to the Rescue!, Nanny to the Rescue! Again, Working Mom's 411 and A Mom's Ultimate Book of Lists. She also serves as editor-in-chief of eNannySource.com and GoNannies.com.
[divider sm_height="60″ md_height="60″]
Earn Your Nanny Certificate Today
Increase parents' confidence in your care giving abilities when you enroll in professional nanny training
[pricing heading="Nanny Certificate Course (Non-Accredited)" pricing_background_colour="#f25757″ pricing_colour="#333333″ pricing_background="#f7f7f7″ price="69″ currency="$" list="Enroll in our professional nanny certificate program today" button_text="Enroll Now" button_link="http://nannytraining.com/?product=nanny-training" button_background_colour="#de2b2b" button_foreground_colour="#ffffff"]