JOIN STUDENTS IN OVER 30 COUNTRIES AND ENROLL IN OUR COURSES SPECIFICALLY CREATED FOR NANNIES
Core Content Areas for Nanny Training

Learn the basic safety information all in-home childcare providers need to know to reduce the risk of accidents, injuries and safety incidents to the children in their care.

Gain a better understanding of children's health to help you keep the children healthy, prevent the spread of illness and effectively care for mildly ill children.

Nutrition and the Young Child
Discover how you can best meet the nutritional needs of the children in your care through appropriate food choices and preparation.

Prepare for a variety of emergencies that can occur when caring for children. This course is designed to supplement your formal first aid and CPR training.

The Physical Development of Children
Learn about the typical physical development of children and how you can help to ensure that the children in your care reach their full developmental potential.

The Cognitive Development of Children
Gain a deeper understanding of cognitive development and how you can beat support the cognitive growth of the children in your care.

Social and Emotional Development in Children
Learn the fundamentals of social and emotional development and strategies you can use to develop a positive and influential relationship with the children in your care.

Language and Literacy Development in Children
Discover the important role you play in the language and literacy development of the children you care for and the tools and resources you can use to foster positive language and literacy development.

Creating Environments that Encourage Learning
Learn the practical steps you can take to create an environment conductive to learning while caring for children in private homes.

The Importance of Routines in Childhood
Discover why routines are important and how you can develop meaningful daily routines that will benefit the children in your care.

Learn how to set age and developmentally appropriate behavioral expectations and discover strategies you can use to help the children in your care live up to them.

Special Situations and Professionalism
Prepare to encounter some of the special situations you may face as a nanny and learn how to successfully navigate them when working in your employer's home.
NannyTraining.com offers quality, affordable and easily accessible training specifically designed for in-home childcare providers. Our courses are created and taught by nanny industry leaders who understand the unique role nannies play as private childcare workers. Members of the International Nanny Association and the US Nanny Association, our training is aligned with current industry standards.
Michelle LaRowe has more than 20 years of nanny industry experience. As an International Nanny Association credentialed nanny and Nanny of the Year™ award recipient, Michelle has authored several parenting books including Nanny to the Rescue!, Nanny to the Rescue Again! and Working Mom's 411. Michelle has also served as executive director of the International Nanny Association, executive director of Morningside Nannies, editor in chief of enannysource.com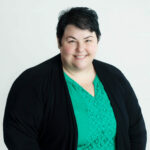 Lead Educator and Founder