About NannyTraining.com
Parents prefer trained childcare providers. According to a report by the National Association of Child Care Resource and Referral Agencies parents feel caregivers should have training in First Aid, CPR as well as training on child development issues, including classes in child development, discipline and communicating with parents.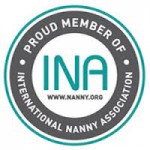 NannyTraining.com offers quality, affordable and easily accessible training specifically designed for in-home childcare providers. Our courses are created and taught by nanny industry leaders who understand the unique role nannies play as private childcare workers.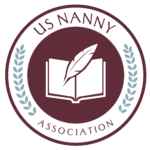 When you enroll in our professional nanny training program, you are in control of your nanny training schedule. Our easy to use platform allows you to complete your training at home or on the go, and tracks your progress so you easily pick up where you last left off.
As nanny industry leaders and supporters, we value other high quality programs that support the development of professional nannies. Since our in-depth program is specifically geared towards and created for nannies, we believe experienced caregivers who earn the NannyTraining.com nanny certificate should be adequately prepared to take the International Nanny Association Nanny Credential Exam, the gold standard in nanny credentialing in the United States.*
For nannies seeking third party certification, our Foundation Practice for Nannies course has been endorsed by Nanny Stella, Inc. and is offered as a CACHE Endorsed Learning Program through the Nanny Stella, Inc., CACHE-Approved Learning Centre.
For nannies seeking independent credentials, the curriculum in the Nanny Certificate course aligns with the US Nanny Association National Standards and the clock hours from this course are accepted for the US Nanny Association Basic Nanny and Childcare Provider (BNCP) Credential.
NannyTraining.com is pleased to partner with and offer discounted program rates to nanny agencies, organizations and nanny support groups who want to offer career specific training to their nannies. NannyTraining.com has partnered with companies across the globe to bring high-quality nanny training to in-home childcare providers. Contact Michelle at Michelle@NannyTraining.com to learn more.
Affordable Nanny Specific Training
Convenient Course Scheduling
Easily Accessible Learning Platform
Courses Created and Taught by Nanny Industry Professionals
*These statements are not endorsed nor provided by the International Nanny Association. INA does not endorse training programs.
Learn More About
Nanny Training
Platform