Enter post-visit feedback. After your visit, select "view" for that date, fill out the text box and save. Confirm that the visit occurred, how it went, and include your comments on the progress of the children or your relationship with the family. Our Child Life Specialist and Family Experience Coordinator read and evaluate your comments every week – sharing the information is a vital part of adapting the program to the children in your care.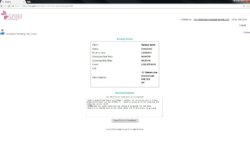 Please note:  If you have any urgent concerns, do not include them in your post-visit feedback and call your Family Experience Coordinator directly as soon as you can (during office hours).
In all cases of emergency, dial 911.