Important Information About This Course
NannyTraining.com is pleased to present Foundation Practice for Nannies, a recognized CACHE Endorsed Learning Programme (ELP) offered through Nanny Stella, Inc., a US based CACHE-Approved Learning Center.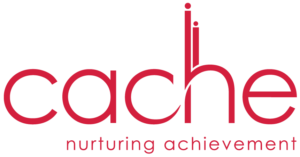 CACHE is a UK based organization that was established in 1945 by the Ministry of Health under the name of the National Nursery Examination Board (NNEB).  The board set the syllabus for the first national examination which took place in 1947. In 1994, the NNEB merged with the Council for Early Years Awards to form CACHE.  In 2001 they incorporated the National Association for Maternal and Child Welfare and in 2015 they became part of NCFE.
A CACHE Endorsed Learning Programme is designed to give formal recognition to an organization's courses, such as programs designed to enable professional development. On completion of this Endorsed Learning Programme, learners will receive a certificate of achievement from CACHE, as well as a joint certificate of completion from NannyTraining.com and Nanny Stella, Inc.
Foundation Practice for Nannies consists of one course with 13 lessons. Each lesson is lead by award-winning nanny and recognized industry expert Michelle LaRowe, and has an introductory video, course content, resources and a quiz. Once all lesson quizzes are completed, students can access the final exam.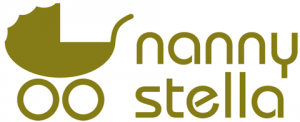 The cost of this CACHE Endorsed Learning Program includes registration with CACHE, access to all coursework, resources, quizzes and exams, and upon successful course completion, certificates from Nanny Stella, Inc., and CACHE. All learners will registered with and managed by Nanny Stella., Inc as the CACHE-Approved Learning Centre. Any complaints or appeals will be handled directly by Nanny Stella, Inc., as the CACHE-Approved Learning Centre.
Throughout the course and in the resources section of each lesson, text that appears pink indicates a link to an outside website where content was referenced from. These resources are provided for you to further your learning experience.
When progressing through the course, you must mark each lesson complete to continue to the next lesson. Lessons must be completed in order. Upon completing each lesson, you will return to the lesson overview page. You will find the link to the lesson quiz at bottom of the page.
You can retake quizzes until you have mastered the content in each lesson, however you may only take the final exam one time. A passing score of at least 75% on the final exam is required to earn your certificate.
Once you have registered with Nanny Stella, Inc., you will receive a coupon code that you will use to access this course in your confirmation email. You will need this coupon code to purchase this course at no cost on NannyTraining.com. During the check out process, simply enter your unique coupon code to reduce the course cost to zero. Once you have purchased the course, simply log back into the site and visit the course page to access the content and begin the Foundation Practice for Nannies course.