Foundation Practice for Nannies, our CACHE Customized Qualification offered exclusively through NannyStella, Inc., the premier US CACHE Endorsed Learning Center, has received continued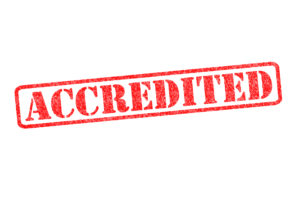 approval for CACHE Accreditation.
CACHE Auditor and Subject Specialist for Childcare Janet Scott concluded "The programme is well organised, constantly reviewed and attention to quality is evident."
Each annual External Quality Assurance and Review monitors procedures to ensure that the internal assessment and quality assurance decisions are in accordance with CACHE requirements. Our most recent audit was in 2018 and our next audit is scheduled for Winter 2020.
NannyTraining.com is the global leader in online education for nannies and offers the only US based CACHE Customized Qualification specifically for nannies.